The Camping site La Gallouette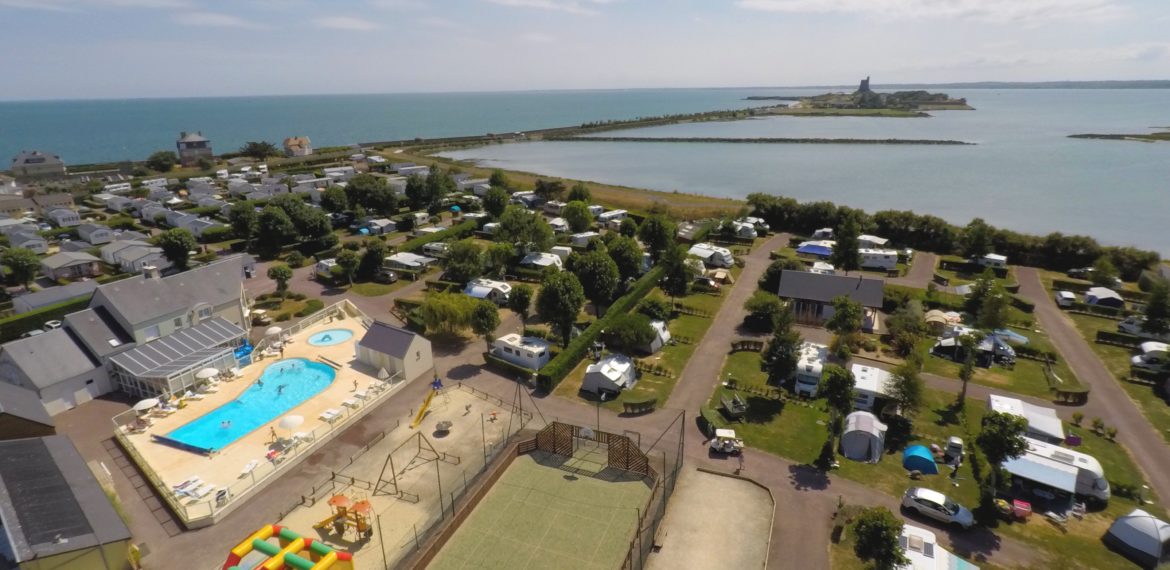 GO CAMPING IN NORMANDY AT THE CAMPING SITE OF LA GALLOUETTE IN SAINT-VAAST-LA-HOUGUE.
On the Cotentin peninsula La Gallouette, the only camp site in Saint-Vaast la-Hougue, which is famous for its oysters, invites you for your holiday by the sea. Located between the port and the sea and in the middle of this port town of the department of La Manche, the four-star camping site La Gallouette is the dream destination of all lovers of the relaxing and invigorating atmosphere of the sea. Come and take advantage of the sea air and unparalleled sea views and remarkable tourist sites such as the Vauban Tower on Tahitou Island or the Hougue Fort.
Whether you stay in a tent, a camping car, a mobile home or a chalet, you can take advantage of the numerous facilities of the camping site like the heated swimming pool, the pétanque area, children's activities and Wi-Fi access. You won't have the opportunity to stay connected too long, however, as there is so much to do and taste in the area: Saint-Vaast oysters and scallops are just waiting to be tried. By going beach fishing or by tasting the fresh local produce, you will discover the flavors of Normandy.
If you want to keep in shape and cross the landscapes of the Cotentin in a different way, the La Gallouette camp site is near the start of many walks or bicycle rides.

Bar

Gift shop

Camping-car

Dogs accepted

Parking

Swimming pool

Beach

Restaurant

Wifi
Opening time
From April 1st to September 25th
Prices
Pitch 2 pers. (electricity) from 25,90 € to 32,20 €
Rentals from 279 € to 854 €
Access / Contact
The camping site La Gallouette
10 b, rue de la Gallouette
50550 ST-VAAST-LA-HOUGUE