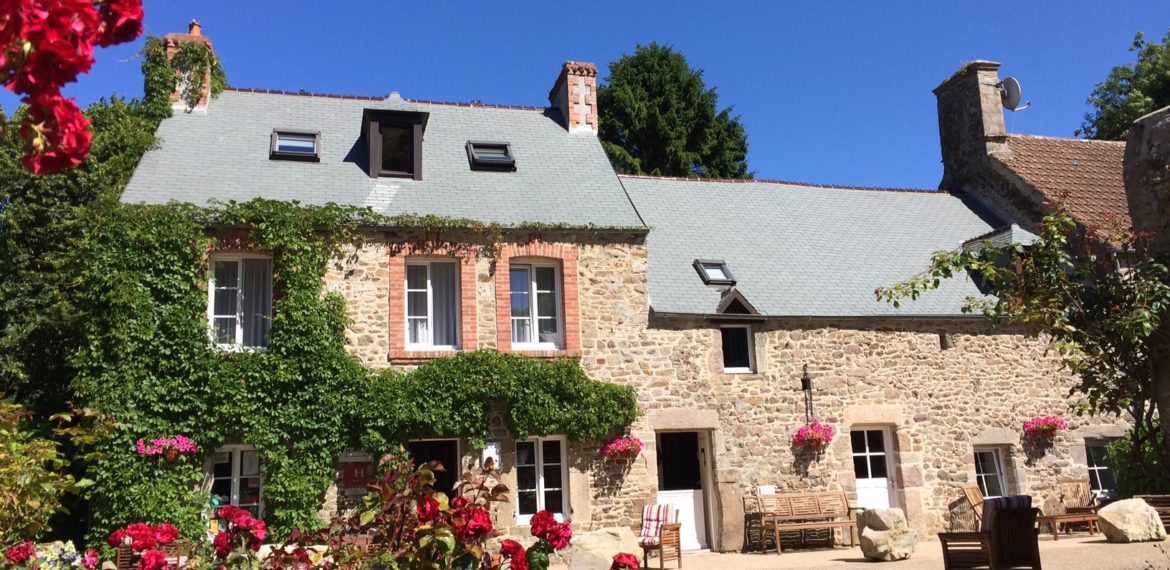 DISCOVER NATURE IN NORMANDY WITH THE FOSSARDIÈRE HOTEL
In one of the hamlets of The Hague, nesting in a flower-filled valley of Normandy you can find the La Fossardière hotel, a gem for relaxation that is perfect for romantic holidays. Giles Fossard will welcome you to this completely restored fine old Norman building, where eight rooms await you for your perfect holiday. Imagine yourselves sleeping in the middle of lush greenery with shades of green, mauve, gold and scarlet. All through the year the different trees, bushes and flowers that surround the Fossardière Hotel blossom to the rhythm of the seasons to set off this calm and authentic beauty. If you like old buildings and traditional Norman architecture, you will love this peaceful pastoral setting that Prévert depicted so often in his poems.
La Fossardière Hotel is a magic and timeless place and the perfect break for everyone who wants to get away from it all. It's a place where you can find the comfort and the calm of a rhythm that is inspired by beauty and the pleasure of the senses.

Bar

Dogs not accepted

Parking

Wifi
Opening time
From April 1st to September 30.
Prices
Rooms from 84 € to 94 €
1 room with access for the disabled
Breakfast: 11 € / person
Tourist tax: 0,85 € / person and per night
Access / Contact
Mr Gilles FOSSARD
The Fossardière hotel
Hameau de la Fosse
50440 Omonville-la-Petite
Normandie