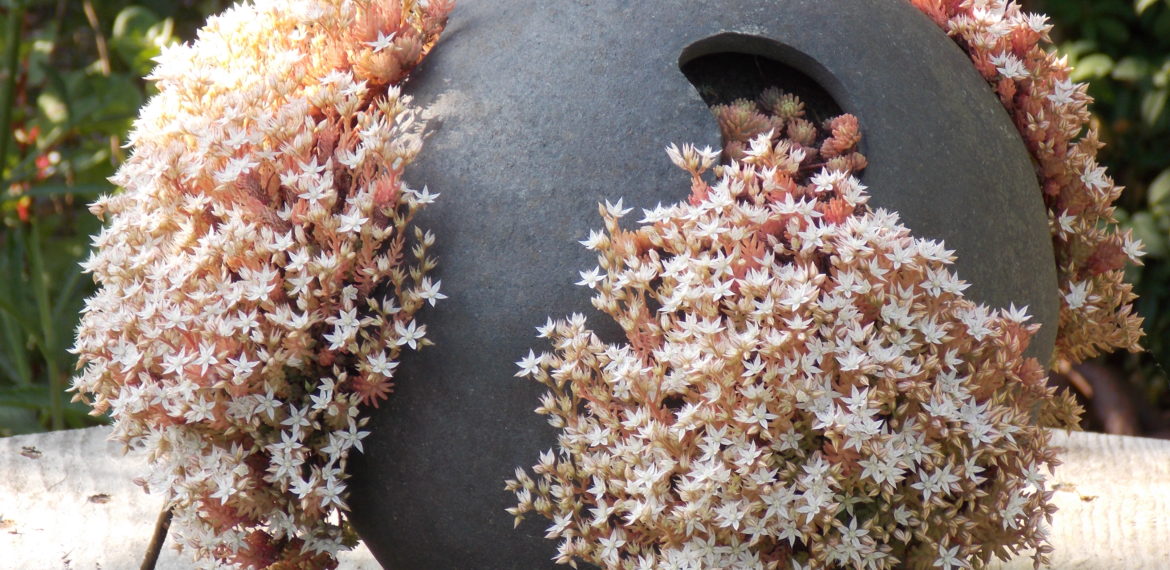 POTTERY IN THE GRES OF TIME, THE WORKSHOP OF POTTERS-CERAMISTS OF COTENTIN
COME TO DISCOVER THE WORKSHOP OF POTTERS-CERAMISTS OF COTENTIN
This workshop is specialized in handmade works of freeze resistant stoneware pottery and has been set up in the Parc des Marais du Cotentin et du Bessin. The potters are all certified craftsmen and create works that are mostly made for gardens. If you are looking more for interior decoration, these skilled potters also work with glazed or unglazed Raku, which is a Japanese technique from the sixteenth century, to create their own unique pieces.
Cotentin Tourisme recommends that you visit the workshop and garden of the Poterie Au Grès du Temps while you are travelling in the department of La Manche. The garden and its collection of 650 plants can be found within the natural beauty of the Parc des Marais. If you are a lover of nature, this is a must see when you are visiting the Cotentin alone or with your family.
New for 2020: pot for ferns and epiphytic orchids
Member of Parks and Gardens of Normandy, our garden (the Pottery Garden) is open to the public.

Gift shop

Dogs not accepted
Opening time
Open all year round
Schedules consult us
Prices
Visit of the pottery : free
Visit of the garden : 3 € free until 18 years old
Access / Contact
44 Route de Prétot Lithaire
50250 Montsenelle
Discover the Pottery Au Grès du Temps, in the heart of the Bocage in Normandy: unique pieces created by a craftsman to decorate your outdoor or indoor gardens.