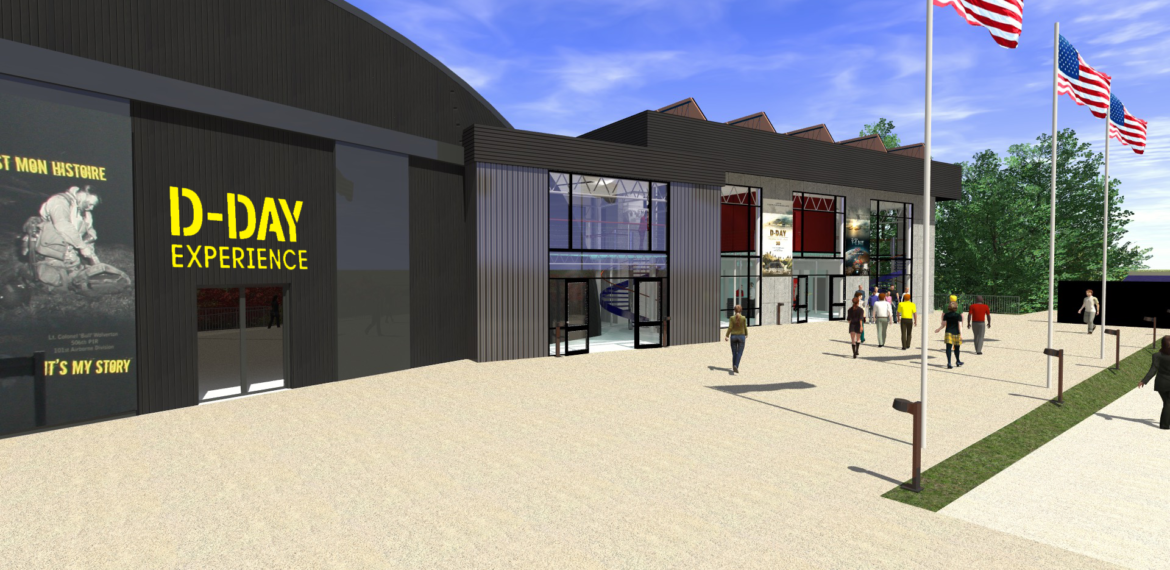 THE D-DAY EXPERIENCE: DISCOVER THE HISTORICAL CENTER OF THE D-DAY PARACHUTISTS.
Relive the preparation and the launch of the airborne operations on that famous day of the landings on the Normandy Beaches in an incredible immersive experience. In Saint-Côme-du-Mont visit a museum that is one of its kind: the only museum in the world that enables you to relive the crossing of the English Channel made by the thirteen thousand American parachutists. How can you do this? Aboard an authentic period C47 entirely transformed into a dynamic 4D flight simulator you can shiver in apprehension before the big jump. Discover the briefing the soldiers got in 3D in a totally new way of learning about history: reliving it.
All along your visit the D-day Experience enables you to revisit the preparations for the sixth of June 1944 and to recover objects left by these soldiers before you discover the Dead Man's Corner Museum, the historic house and HQ of the German sixth parachute regiment. Return to 1944 in the historic place where the two forces confronted each other and relive this relentless fight.
Modern technology at the service of the past: that is what the D-day Experience offers you.
From June 2019.
The D-day Experience: more powerful, more effective, more innovative and more intense. Innovation is at the service of the cinematic, visual and sound experience. A screen equipped with 3D digital IMAX technology and a new 3D film will let you discover the Normandy Landings from a completely new angle.

Gift shop

Dogs not accepted

Parking

Bus parking

Wifi
Opening time
Open 7 days a week
October to March: 10 am to 6 pm*.
April to September: 9:30 am to 7 pm* Closed on 24, 25, 31/12 - 01/01/19 and from 7/01/19 to 13/01/19.
*Closing of the crates 1 hour before
Prices
Adult Child Family Pass (2 adults + 2 or 3 children)
2 Museums 13€ 9€ 9€ 40€
2 Museums + cinema 19€ 15€ 15€ 60€
Cinema 9€ 7€ 7€
Free for children under 6 years old.
The cinema will be open from June 2019.
Access / Contact
The D-Day Experience
2, Village de l'Amont Saint-Côme-du-Mont
50500 CARENTAN-LES-MARAIS