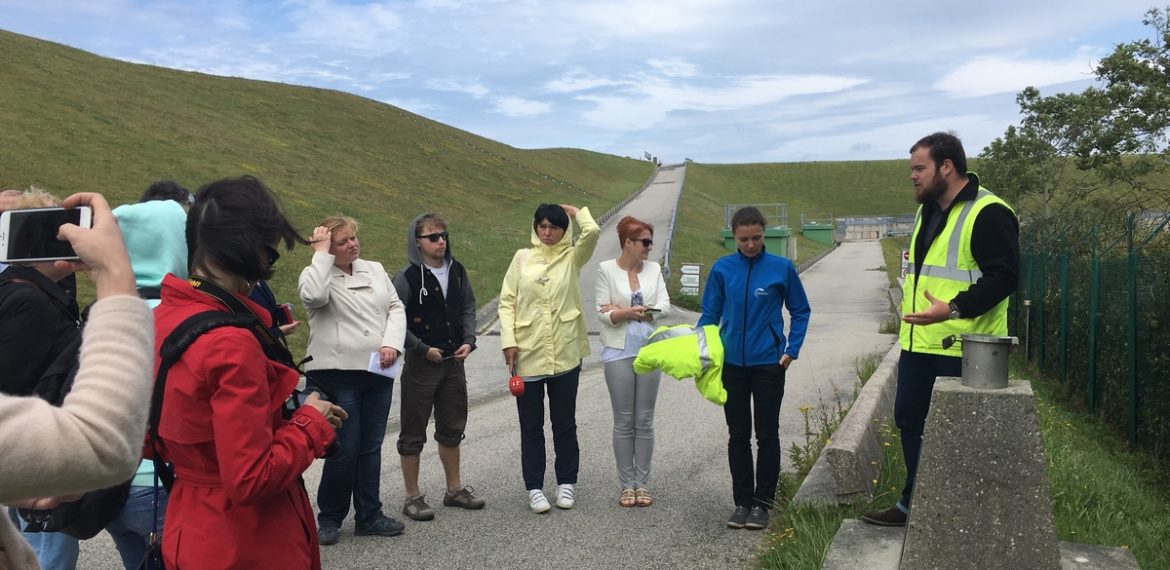 ANDRA: CHANNEL STORAGE CENTRE (CSM) IN CHARGE OF RADIOACTIVE WASTE MANAGEMENT
The Andra is responsible for the long-term management of radioactive waste produced in France. As part of this mission, Andra puts its expertise and know-how at the service of the State to find, implement and guarantee safe management solutions for all French radioactive waste in order to protect present and future generations from the risk posed by this waste.
The Andra Storage Centre is located in the Manche department in La Hague) and is the most important French storage center for radioactive waste on the surface. Today, the site no longer receives waste and is in the process of closing.
Andra, an industrial player, also has as its mission the conservation and transmission of the memory of its sites to future generations. The Agency contributes, in fact, to local projects in partnership with the Cotentin region, the Society of Sciences of Cherbourg and various local associations on themes related to the transmission of memory, the spread of scientific or technological culture, actions in support of solidarity, etc…
Andra is committed to informing and interacting with the general public about radioactive waste management and offers free visits to its sites all year round. During the two-hour visit, which is open to all regardless of age, you will discover the different installations of the site and the different challenges faced by the teams.
And for the more curious, professionals or students who are looking for more technical details, Andra can organize tailor-made visits to the monitored area, with exchanges with one or more employees in charge of environmental monitoring and/or radiation protection, safety or on site quality.

Bus parking
Opening time
Monday to Friday: 9am-5pm by appointment.
Closed on Saturday and Sunday
Identity document required for adults.
Free guided tours all year round, duration: 2 hours.
Prices
Free entrance
Required identity document
Bring warm clothes and comfortable shoes.
Access / Contact
The Andra Storage Centre
ZI de Digulleville
BP 807 - Digulleville
50440 LA HAGUE