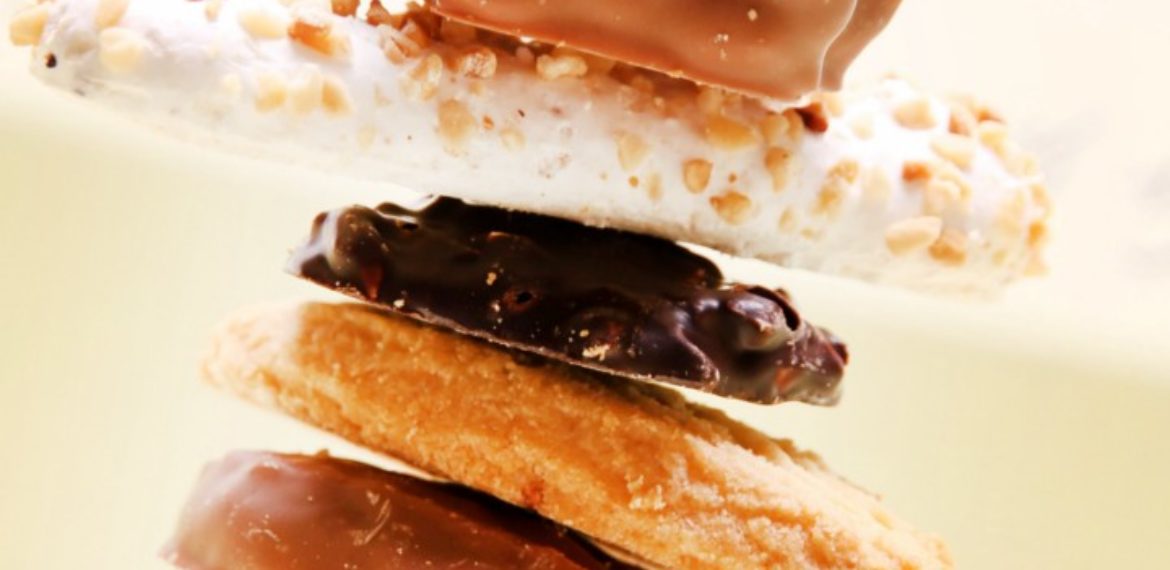 DISCOVER THE MAISON DU BISCUIT IN SORTOSVILLE-EN-BEAUMONT WITH ARTISANAL KNOW-HOW OVER 5 GENERATIONS
The Maison du Biscuit is an institution in the Cotentin region, and a family affair. For a century now traditions have been continued and handed down from generation to generation. The family recipes for Normandy butter cookies, financiers, or madeleines are secrets well kept by the pastry chef. Now the Maison du Biscuit is extending its culinary power and invading America and the "French biscuit" has arrived!
The Maison du Biscuit, a great defender of local traditions
Burnouf was founded in 1903. It is an artisanal biscuit factory that produces cakes and biscuits using pure Normandy butter. This know-how has been passed down from generation to generation, up to the present day. That's why today, during your stay in the Cotentin, you can enjoy delicious biscuits made on site, in the workshop!
Come and titillate your taste buds by tasting our biscuits. The chocolate scents, almond powder and delicious butter will overwhelm you. The period setting adds that delicate touch of authenticity to which all gourmets who have tasted the biscuits refer.
You can also discover our shop with six thousand products and our tea room. This is for food lovers of all ages and lovers of all things authentic.

Bar

Gift shop

Dogs accepted

Parking

Bus parking

Wifi
Opening time
7 days a week from 8:30 am to 7 pm without interruption.
Prices
Free and open visit.
Access / Contact
The Maison du Biscuit
1197 Route de Carteret
50270 SORTOSVILLE-EN-BEAUMONT