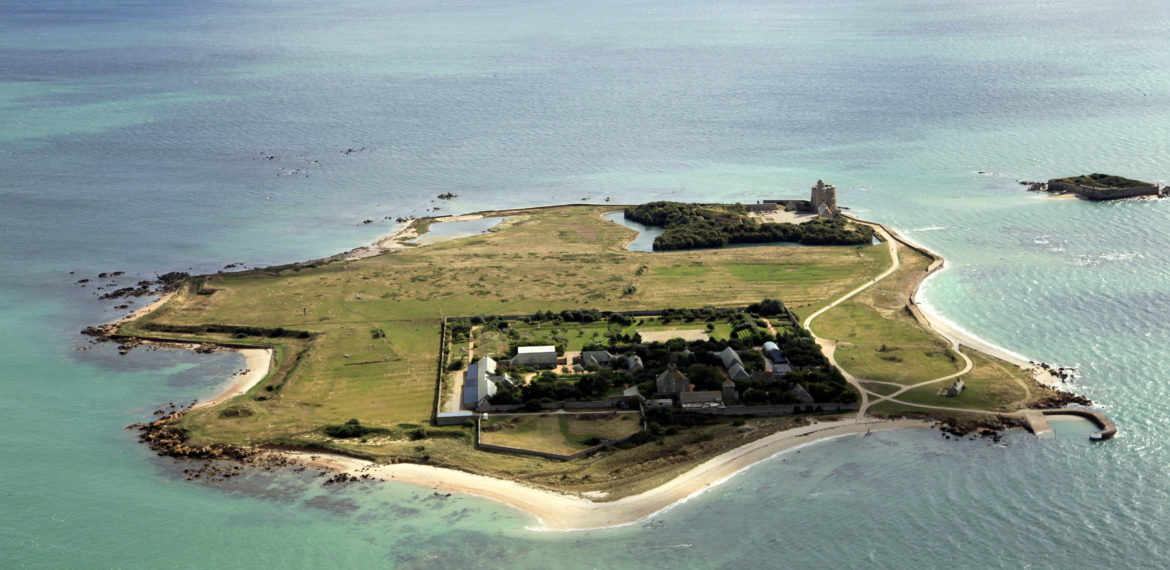 TATIHOU ISLAND IN NORMANDY, A DREAM AT THE END OF THE WORLD
Tatihou Island awaits you, with its treasures and wonders at the end of the world.
Tatihou Island is located off the coast of the port of Saint-Vaast-la-Hougue, near Barfleur, in the Cotentin region. This little jewel is a privileged area for seabirds, but also for all lovers of history and nature. The island was the setting for the Battle of La Hougue in 1692 and is today a protected natural site that houses an ornithological reserve. Did you know that Tatihou Island owes its name to the Vikings? Tatihou comes from a Norwegian word (hou: land surrounded by water) and a name (Tat), to give us *Tat, the land surrounded by water*.
You can visit the maritime museum, which includes a boathouse. You can also visit the restoration hangar of a tailpiece (fishing boat from the Val de Saire), the natural history gallery and exhibition areas dedicated to the history of the island and the Louis XIV style archaeological remains.
The island also has 3 thematic gardens, the ornithological reserve, a boathouse, an old lazaretto, a fort and a Vauban Tower listed as a UNESCO World Heritage Site since 2008.
Throughout the year, the Tatihou Island Museum offers creative activities for children, like learning how to build a ship, participating in an excavation site or even making an engraving.
Note: Every year in August, the "Les traversées de Tatihou" festival brings together lovers of walking and world music. Everyone meets on the island to listen to concerts all through the night and comes back on foot at low tide in the early morning!

Dogs not accepted

Restaurant
Opening time
Every day from April 1st to November 12 from 10am to 6pm (until 7pm in july/august).
Prices
13,00 € per adult
6,00 € per child (from 3 to 18 years old)
Access / Contact
Tatihou Island
BP3
50550 ST-VAAST-LA-HOUGUE