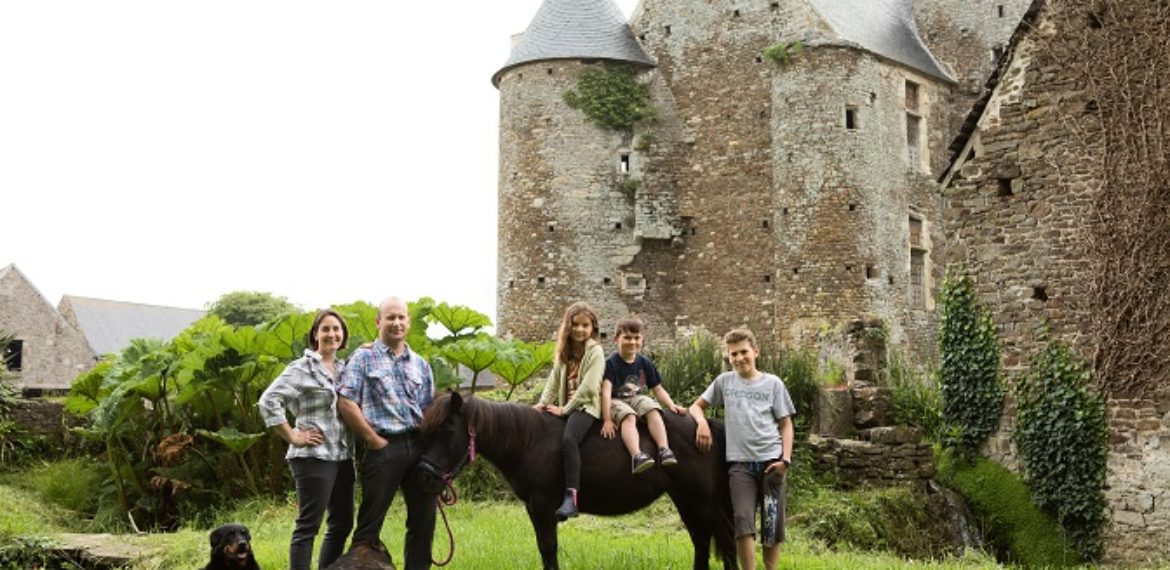 THE MANOIR DU PARC, A CHARMING COTTAGE IN THE COTENTIN
In Saint-Lo d'Ourville in the department of the Manche, not far from Huanville and Les Vautiers, the Manoir du Parc has a charming gîte where you can discover all the warm hospitality of Normandy.
The Manoir du Parc is an organic multi-cultural agricultural farm with an exceptional bucolic setting on the Cotentin coast. The historical site contains the Bacchus cottage in a setting that is in keeping with the lines of the local old residences. The Philippeau cottage is a luxurious space with an imposing fireplace that warms up a huge living room and dining room, but also a pleasant private outdoor space where you can enjoy your meals in peace and quiet.
To complete your stay, you can come and visit the manor house itself, where Sire Jean d'Argouges, dressed in his medieval costume, will immerse you in medieval daily life, before finishing with tea, where drinks and period dishes will be served. And if the country air inspires you, you can reserve a visit to the park farm every Wednesday to see its organic breeding of Charolais and Norman suckler cows, sheep and goats, the farmyard and vegetable garden, as well as bees that make lots of honey. Once again, the visit will enable you to taste a Norman tea full of local products from the Cotentin region.

Dogs accepted

Parking

Bus parking

Wifi
Opening time
Guided tour of the Manor on Fridays in July and August by reservation.
Guided farm tour on Thursdays in July and August by reservation.
Written guided tour:
All year round by reservation, in July and August every day from 2 p.m. to 6 p.m. Closed on Mondays.
Prices
Guided tour price:
Adult € 7 + € 5 for a snack.
Child 5 € + 4 € for a snack.
Written guided tour price:
Adult (+16 years old): € 5
Child from 6 to 16 years old: € 4
Gîte 350 € to 2000 € for one week, depending on the season.
New : Gite "Le Pressoir" 14 people
Access / Contact
The Manoir du Parc
Laëtitia et Valentin Giard
3, Le Parc
50580 Saint-Lô-d'Ourville