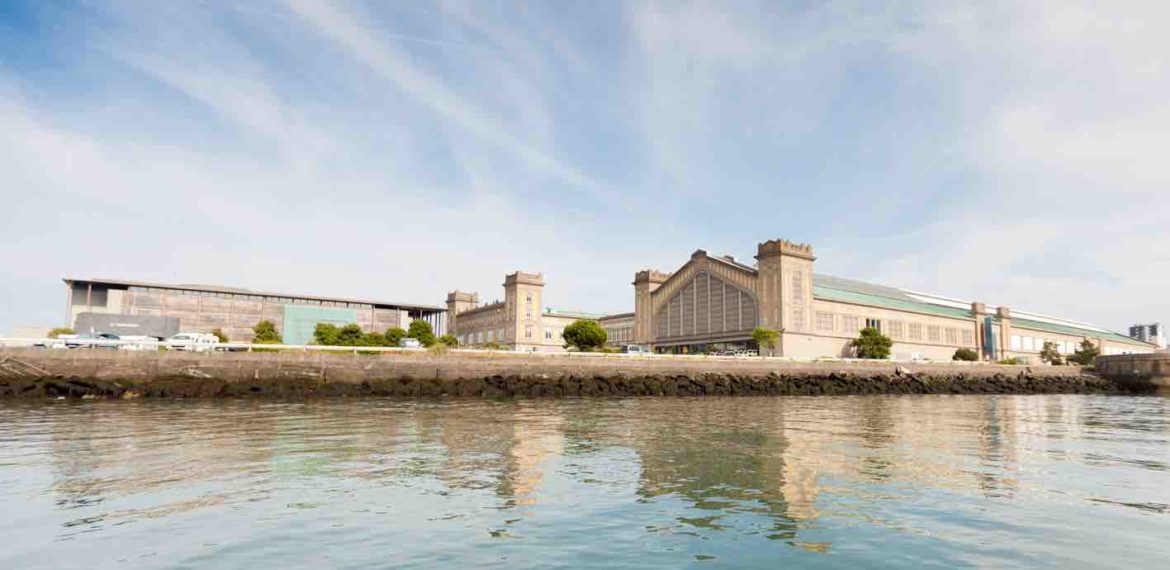 VISIT LA CITE DE LA MER IN CHERBOURG IN NORMANDY
At the heart of the transatlantic maritime station of Cherbourg in Normandy we can find La Cité de la Mer, a unique place in Europe which is dedicated to the adventures of Man and the Sea.
La Cité de la Mer is a must-see tourist site for families to discover in Normandy, as it has several thematic areas that add up to a full day's visit!
New in 2019*, the Ocean of the Future is the new permanent route of La Cité de la Mer and a declaration of love to the beauty and essential role of the oceans. Explore the planet's last wilderness, mysteries from the infinitely small to the ultimate frontier of large chasms through 3 floors of spectacular multimedia spaces and 17 dazzling aquariums of color and life.
Go on board the Redoutable, the largest submarine in the world that can be visited and a unique experience**. Relive the last hours of the legendary Titanic liner in an original way and then share a virtual dive in the deep sea with the whole family in the heart of the virtual animation "we walked under the sea "***. Follow the first 20 days of the Battle of Normandy for the 75th anniversary of the landings*.
And in good weather, take the bike path that crosses Cherbourg to reach the Cité de la Mer: cycle, walk, stroll, rollerblade or scooter there. This is your chance to take a nice walk!
Attention: the aquarium is currently under renovation and will reopen in spring 2019!
* Spring 2019. More information on www.citedelamer.com
** For security reasons, children under 5 years of age are not allowed to visit the Redoutable.
*** At selected times, available depending on attendance.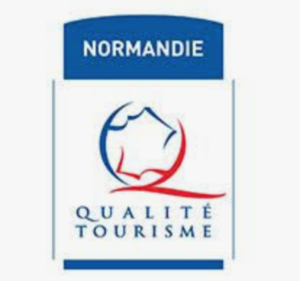 Bar

Gift shop

Dogs not accepted

Parking

Bus parking

Restaurant

Wifi
Opening time
Every day according to season 10am - 6pm (see website).
Prices
Free visit of the spaces and audio tour of the submarine Le Redoutable. In the event of a liner stopover, the Emigration area will be closed to the public. The Titanic space remains accessible.
Rates applicable as of April 1, 2019:
Adults (18 years old and over): 19,00 €
Young people (-18 years old): 14,00 €
Children (-5 years old): free*
* For security reasons, children under 5 years of age do not have access to the visit of the Redoutable
Access / Contact
The Cité de la Mer
Gare Maritime Transatlantique
50100 CHERBOURG-EN-COTENTIN

Actualités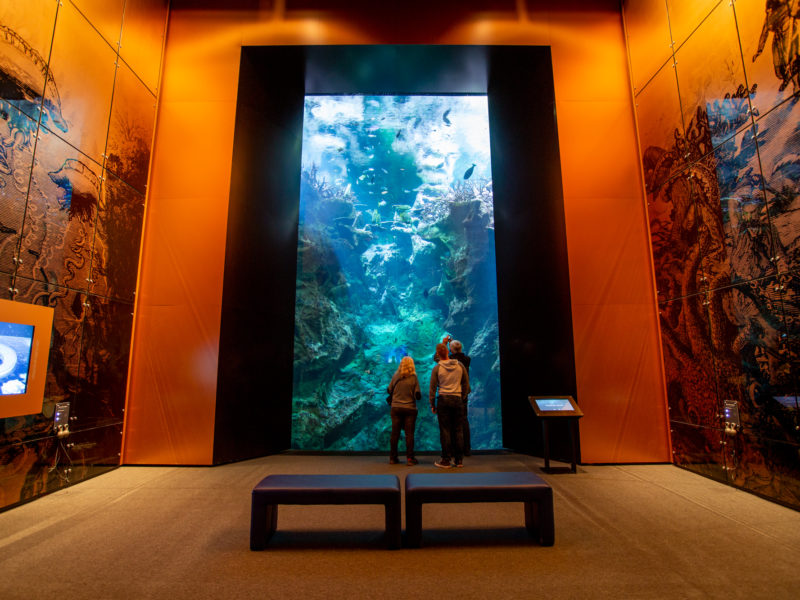 5 May 2019
Experience a unique adventure in Normandy at the Ocean of the Future of the City […]