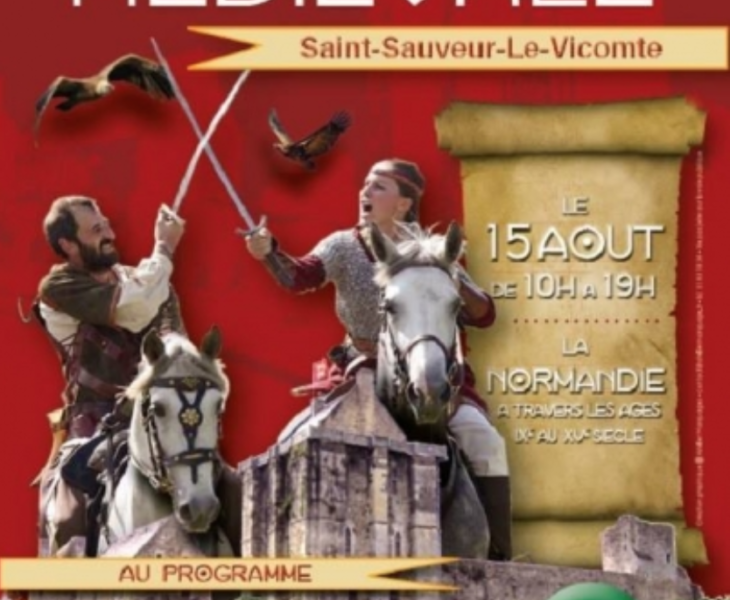 Participate in the medieval festival of Saint-Sauveur-Le-Vicomte in the Cotentin region
Do you want to discover the medieval period during a family outing? Come and participate in the medieval festival of Saint-Sauveur-le-Vicomte in the English Channel. For the 8th consecutive year, the Château de Saint-Sauveur-le-Vicomte is hosting a major medieval festival on August 15, 2019 from 10am to 7pm.
Come and watch falconry shows, knights' equestrian shows and footsteps throughout the day.
This celebration is for young and old alike. Children will be able to participate in many free workshops: stonecutters, leather work, archery, medieval games, medieval concerts, knight in armour fights, medieval camps… The workshops are led by Roland's Companions.
You will also discover the artisanal market of local products.
In practice: Medieval festival on 15 August 2019
Rendez-vous in Saint-Sauveur-Le-Vicomte near Valognes and Cherbourg-en-Cotentin.
The medieval castle welcomes festivities and entertainment in the castle courtyard.
Places: Castle courtyard – 50390 SAINT-SAUVEUR-LE-VICOMTE
Timetable: 10am to 7pm, catering and refreshment on site.
Information at the Tourist Office on 02.33.21.50.44 or ot.ssv@wanadoo.fr
Would you like to attend the medieval festival of Saint-Sauveur-le-Vicomte in Normandy? Prepare your stay with Cotentin Tourisme's selection of addresses in the countryside of the bocage.