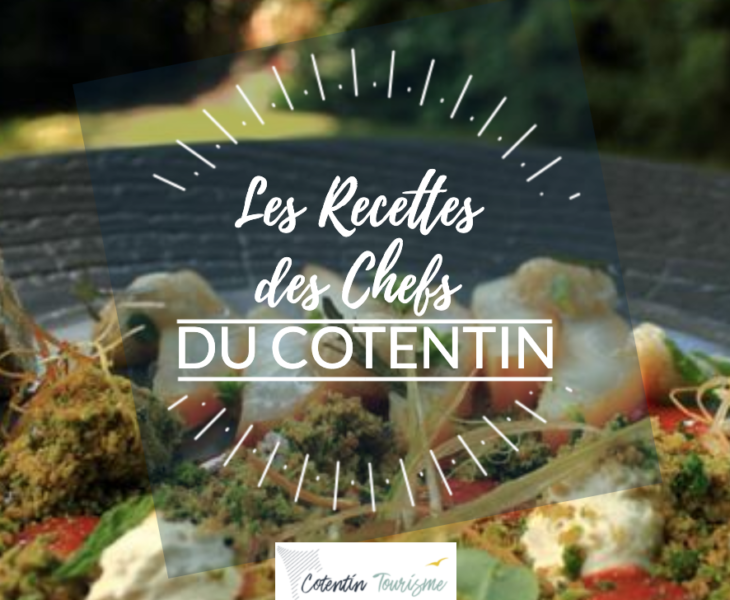 DISCOVER THE RECIPE OF THE CHEF ALEXANDRE REYMOND INSPIRED BY PAINTING
Do you know Félix Buhot's painting Morsaline Saint-Lunaire? From the collection of the Thomas-Henry Museum in Cherbourg-en-Cotentin, it magnificently presents the riches of our Cotentin region: the sea and the countryside.
This is the painting that Chef Alexandre Reymond of Les Fuchsias restaurant chose to create this recipe. Freely inspired by this unfinished painting, he wanted to go further in his reflection and interpret in his own way what Felix Buhot saw.
Seafood, local produce, oysters, fish… The Chef offers you an original recipe to discover the subtlety of the flavours of the Cotentin.
ENJOY A UNIQUE GASTRONOMIC MOMENT IN SAINT-VAAST-LA-HOUGUE
Chef de cuisine since 2015 at the gourmet restaurant Les Fuchsias in Saint-Vaast-La-Hougue, Alexandre Reymond is a passionate chef. He offers an original and inventive cuisine. In addition, it enhances the unique flavours of Cotentin products. It offers dishes based on local quality products and seasonal ingredients: oysters, scallops, market garden products (carrots, leeks…).
Come and discover Les Fuchsias, in the heart of the 2019 French Favourite Village, in an idyllic setting with its terrace and veranda bathed in light.
THE CHEF'S RECIPE: HADDOCK, EDIBLE EARTH, OYSTER JELLY, HAY MOSS
Course of the recipe
Ingredients :
Haddock or haddock
Reville Carrots
Oysters of Saint Vaast
Bread of Saint Marcouf
Isigny Cream
Obione and sea purslane
Hay, salt, pepper, parsley, gelatine
Salt and smoke haddock (or take haddock)
Centrifuge the carrots to obtain juice, make a caramel and deglaze it with the juice previously obtained; reduce to ¾
Open and mix the Oysters with their juice, add the gelatine
Bake the bread in thin slices ( 10 min at 180°) mix with parsley, salt, pepper
Boil the cream and add the hay to infuse it, pass it through a sieve, season with salt and pepper and put it in the siphon.
Prepare and add wild herbs from the region (obione, sea purslane…)
COTENTIN TOURISME, OUR SELECTION OF QUALITY ADDRESSES
Cotentin tourisme aims to help you discover the best addresses of Cotentin professionals. We invite you to come and discover the Chefs, producers and all the professionals during your holidays or your business trips to Normandy. See you soon!
Photo credits: @restaurantlesfuchsias