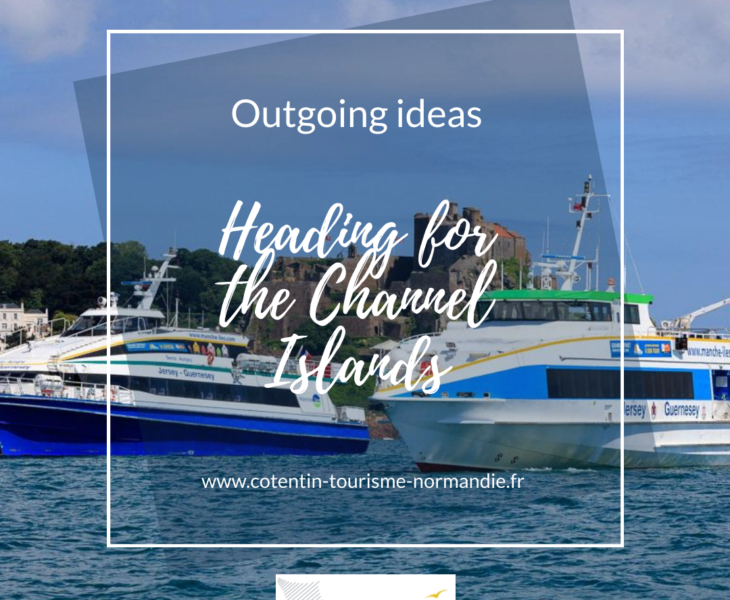 Outings ideas: Heading for the Channel Islands: Guernsey, Alderney, Sark… and Jersey!
From Barneville-Carteret, cruise to the Channel Islands of Guernsey, Alderney, Sark or Jersey… For a weekend, or for your holidays, let yourself be seduced by the beauty of the landscapes, parks and gardens. Also enjoy the English way of life: English shops, pubs, shopping, musical events….
Focus on Jersey: the largest of the Channel Islands
800 km of walks, 24 beaches, 150 restaurants, 3 castles… Jersey is an island to explore for the beauty of its landscapes, its historical heritage and the many activities it offers.
In the north of the island, enjoy an exceptional nature. Discover the spectacular cliffs of the northwest. Explore the richness of the fauna and flora on the trails. Enjoy a walk in gardens such as Samares Manor or enjoy rare and endangered species at Durrell Zoological Park.
Then, in the East of the island, dive into the heart of history. Find menhirs from the Neolithic era. Explore the medieval world of the Mont Orgueil fortress while enjoying the superb view of Grouville Bay. Finally, take the time to walk around the typical small fishing harbours.
If you prefer the city and its shops, let your steps take you to St-Hélier, the capital of Jersey. Discover the British atmosphere with its shops, restaurants and pubs.
For the more athletic, visit the island's west coast in Creepy Valley. You will find an activity centre with tree climbing, a giant zip line or surf spots in the bay of St Ouen.
Where to stay on the island of Jersey?
Discover an island that lives to the rhythm of the tide. Take the time to explore its magnificent landscapes. Relax and choose tailor-made accommodation from city hotels, small guest houses, coastal campsites, and historic buildings in Jersey. The island also offers many exceptional or unusual accommodations, such as Elizabeth Castle.
How to get to Jersey or the Channel Islands from Cotentin?
Jersey, Guernsey, Alderney and Sark are easily accessible from Cotentin by ferry from Carteret and Diélette. From the Cotentin, you can come with the Manche Île Express shipping company.
Find all the practical information and schedules on the website of : Channel express island.
Before your stay, you can also discover Barneville Carteret and the wonders of the Island Coast. Discover our selection of Cotentin Tourisme addresses to stay on the Côte des Isles.
#lebreakinsulaire #theislandbreak
Photo credits: @mancheleleexpress